« Back to news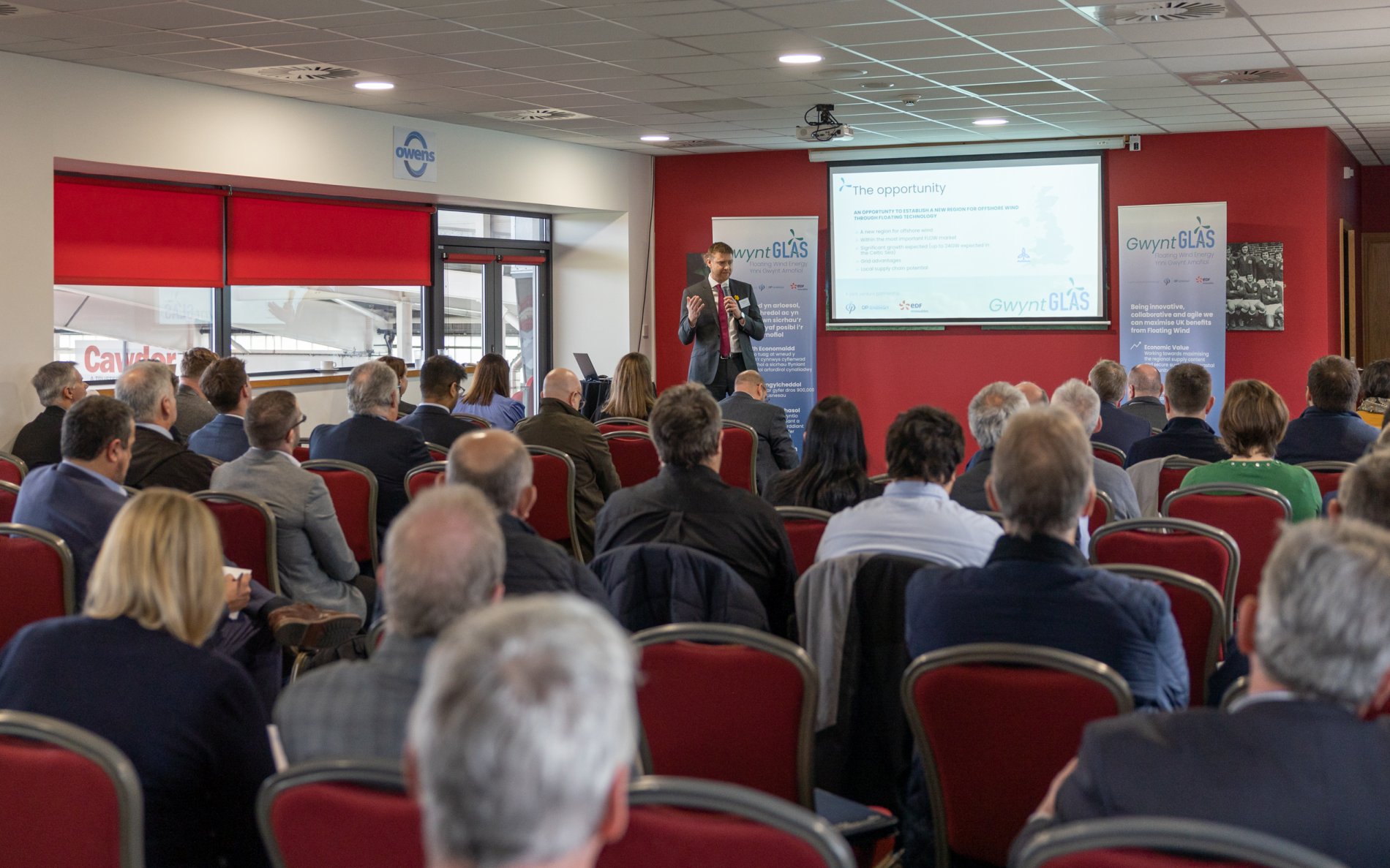 The Gwynt Glas project team will host its second supply chain event at Petroc College, Barnstable on 22nd June. Gwynt Glas is a partnership between EDF Renewables UK and DP Energy to develop Floating Offshore Wind (FLOW) in the Celtic Sea. The event follows the success of its South Wales Business Breakfast held on March 1st at Parc y Scarlets in Llanelli.
The event is being run in partnership with the Marine Futures Conference which takes place on the same day. FLOW in the Celtic Sea presents an exciting era of innovation and business growth and the conference provides delegates with the chance to hear first-hand from key players such as The Crown Estate and The Celtic Sea Cluster involved in the development of this major new industry. In the afternoon the Gwynt Glas team will talk through construction and operation supply chain opportunities, subject to the project obtaining the permissions and leases required to develop a 1 Giga Watt (GW) floating wind farm. The event is free to attend but registration is required. To register please visit: Gwynt Glas Supply Chain Briefing Event - Devon
Mark Hazelton, Gwynt Glas Project Director said:
"We are absolutely committed to maximising local benefits for communities. A big part of this is readying the supply chain to ensure local businesses are aware of the opportunities that will be available and how they can get involved."
EDF Renewables has a track record in maximising local economic and social benefits when building large scale infrastructure projects. EDF Renewables is advanced in supporting emerging floating offshore wind technologies including currently building France's first floating wind pilot-project, Provence Grand Large, which committed from the outset to mobilise local companies. Elsewhere in the EDF Group, the company is also building Hinkley Point C in Somerset, one of the largest construction projects in Europe, which is projected to invest £18 billion in Britain and support 71,000 job opportunities across the UK.
Spaces are limited so to help planning, please register here: Gwynt Glas Supply Chain Briefing Event - Devon