« Back to news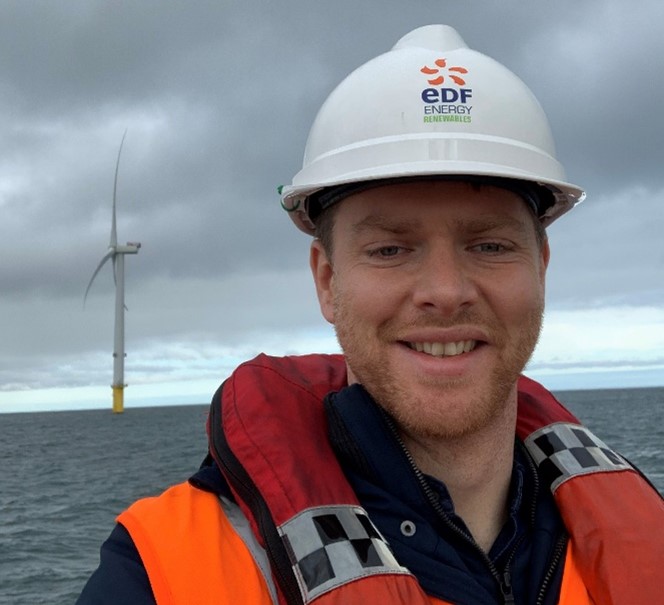 Pictured: Mark Hazelton, Gwynt Glas Project Director
Gwynt Glas Floating Wind Energy, an EDF Renewables UK and DP Energy joint venture, is delighted to announce details of its first local supply chain event taking place 1st March at Parc y Scarlets, South Wales.
The event is open to businesses interested in finding out about regional Floating Wind industry growth and participating in potential opportunities from the construction and operation of Gwynt Glas, subject to the project obtaining the permissions and leases required to develop a 1GW project in the Celtic Sea. Attendance is free but registration is required. To register for this event visit: tinyurl.com/GwyntGlasSupplierEvent
This event comes following the appointment of Mark Hazelton as Project Director who will lead the conversation at the event. Mark brings a wealth of experience working in the development, planning and policy elements of offshore wind having worked at The Crown Estate, managers of the seabed, and the Marine Management Organisation, UK marine licensing authority, before joining EDF Renewables UK where he has led the development both fixed and floating wind farm projects.
Mark Hazelton said:
"We are committed to working with local industry, maximising local benefits for communities and businesses and ensuring our proposal has a just transition towards net zero delivery at its core. Floating offshore wind in the Celtic Sea presents a significant opportunity to local businesses and we are keen to speak with local businesses to communicate how the Celtic Seas leasing will not only generate renewable energy and support our energy security, but explore how this development can protect and create local jobs."
EDF has a track record in maximising local economic and social benefits when building large scale infrastructure projects. EDF is advanced in supporting emerging floating offshore wind technologies including currently building France's first floating wind pilot-project, Provence Grand Large, which committed from the outset to mobilise local companies. EDF is also building Hinkley Point C in Somerset, one of the largest construction projects in Europe, which is projected to invest £18 billion in Britain and support 71,000 job opportunities across the UK.
Gwynt Glas is equally as determined to support local jobs and supply chains. The March supply chain event is being held in collaboration with Swansea Bay Business Club and takes place ahead of their St David's Day Business Lunch. Swansea Bay Business Club is the region's premier networking business club.
The President of Swansea Bay Business Club, Michael Morgan from Morgan & Morgan Business and Technology said: "Our one simple objective is to stimulate prosperity and our St David's Day Celebration, sponsored by Gwynt Glas, is a great example of how the business community is supporting each other and supporting growth in the region."